Your trusted incorporation partner
Register for an offshore company
An offshore company is a privately-owned enterprise that offers numerous advantages. It's tax-exempt, making it ideal for a wide range of international business activities. It boasts a flexible organizational structure and doesn't impose burdensome annual reporting or record-keeping requirements. Additionally, offshore companies prioritize confidentiality, safeguarding the identities of owners, directors, and shareholders.
Our dedicated and expert team is here to provide professional support, ensuring the seamless operation of your business while optimizing opportunities for sustainable success. We also offer regular updates and valuable insights from our team of experts to keep you well-informed and empowered.
Have returned for a second service
Why businesses need an offshore company
How offshore companies benefit local businesses
Your trusted partner in corporate services
We provide the best incorporation services
One-stop incorporating service provider
Open an offshore company in 3 simple steps
Preparation
First touch, we will check the company's validity and make suggestions if necessary.
Detailed company information
Our process is straightforward: customers follow our instructions to provide essential information and collaborate in signing decision documents. Please rest assured that all customer information is treated with utmost confidentiality and is handled in strict compliance with the laws of the host country. Your privacy and compliance are of paramount importance to us.
Completion
Finally, the customer will be handed over a set of documents (soft copy) including: Business Registration Certificate, Company Charter, and a number of other documents. The new company is now ready for operation.
Why hundreds of clients have come to us?
Expertise · Service excellence · Reasonable prices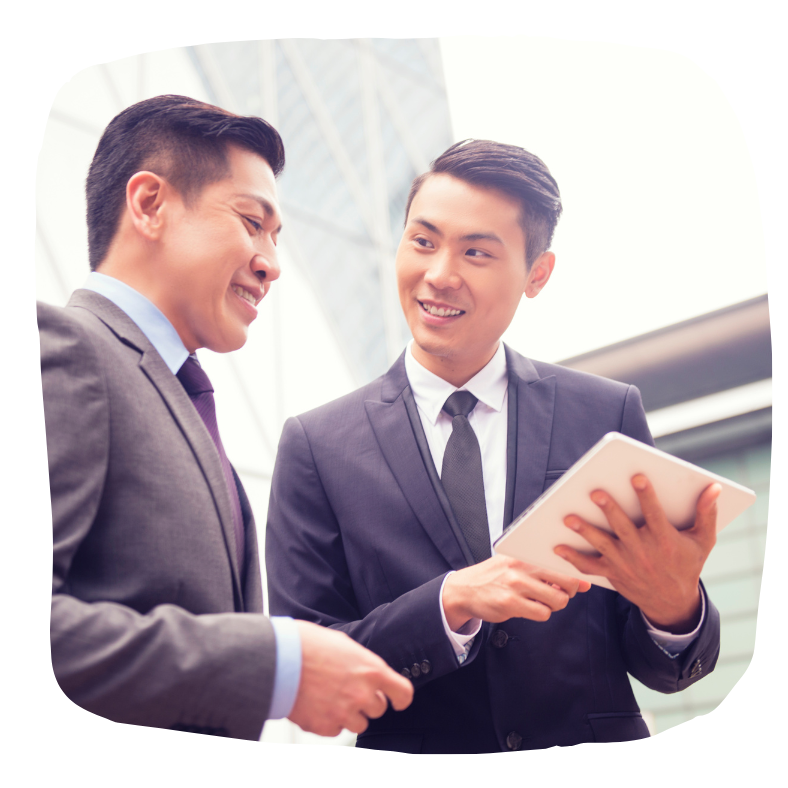 Incorporating and more
We are capable of solving complex business issues
Setting up a foreign company is a common requirement for many businesses. At JNT, we take pride in being the premier corporate service provider, distinguished by our exceptional service quality and an expert team that includes outstanding individuals with extensive experience in key roles at renowned organizations.
We provide unparalleled services thanks to our ability to:
Incorporating in only 1-2 business days
Solve complicated business problems
Top-of-the-market reporting quality
Your trusted incorporation services provider
Frequently asked questions
"Offshore" refers to the practice of managing, registering, or conducting business in a foreign location, typically offering various financial, legal, and tax advantages.
An "offshore company" presents numerous benefits and utility for customers seeking to engage in international financial trade and investment endeavors. Depending on the specific offshore jurisdiction, an offshore company exhibits the following advantages and features:
Ease of Establishment: Setting up an offshore company is a streamlined process.
Affordability: Offshore company registration is cost-effective.
Currency Controls: There are no restrictions on foreign exchange transactions.
High Confidentiality: Offshore entities maintain strict confidentiality standards and often enjoy favorable tax incentives.
Explore the advantages of offshore companies with us today.
Consider establishing your own offshore company for a variety of business purposes:
For Entrepreneurs: Starting a business becomes hassle-free with an offshore company, sparing you from the complexities of extensive infrastructure. Enjoy the perks of a robust corporate structure with streamlined administration.
For E-commerce Traders: E-commerce ventures can leverage offshore companies to oversee domain names and manage online platforms. These entities prove ideal for online businesses, offering the option to establish your registered office in regions offering numerous advantages.
For Consultants: Consulting services can be efficiently conducted through an offshore company. Optimize management by establishing your company in stable regions that align with your strengths.
For International Trade: Offshore companies are your gateway to international trade. They adeptly handle buying and selling activities, facilitating your global business endeavors.
For Intellectual Property Protection: Secure intellectual property rights, such as patents or trademarks, under the auspices of an offshore company. These entities also wield the authority to buy, sell, and grant usage rights to third parties. Harness the full potential of your intellectual assets.
Explore the versatile benefits of offshore companies with us.
Selecting the right location for your Offshore company involves more than just tax benefits; it must also be an attractive destination for investors. Key factors include political stability, a strong reputation, and favorable business laws.
While fees may vary between countries, they all prioritize integrity and confidentiality for investors. If you're seeking countries with robust currencies and the ability to attract investment, we recommend considering Hong Kong, Singapore, the United States, and the United Kingdom. These nations boast developed economies and offer compelling tax advantages, making them optimal choices for attracting investors and facilitating investment growth.
In many countries, a person can be both a director and a shareholder of a company, which is completely legal. Therefore, a person can be both a director and a shareholder of the company.
Your trusted incorporation services provider
Related services
Or talk to us now!
Call us
(+84) 93 193 6 222
Write to us
admin@jnt.asia
Office hours
Mon-Fri 10:00 - 18:30